Trinity Valley Consulting Engineers
TVCE is a company dedicated to serving the needs of our clients, and ultimately the needs of the communities where we work as a whole. Our team is composed of quality local professionals and knowledgable staff.  As a native owned company we have a great appreciate for working in rural environments.  We approach every project with the philosophy that all projects start with a dream and a vision, and it is our job to assist our clients in achieving this vision . To this end we have assembled the staff, network of professionals, and tools necessary to successfully complete your project. We strive to provide value to our projects by not only producing the desired project, but also producing a project within the budget and timeframe required.
This message is only visible to admins.
Backup cache in use.
PPCA Error:
Due to Facebook API changes it is no longer possible to display a feed from a Facebook Page you are not an admin of. The Facebook feed below is not using a valid Access Token for this Facebook page and so has stopped updating.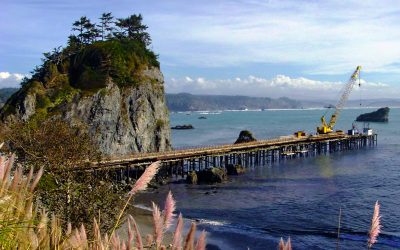 Participation in the reconstruction of an important fixture in the Trinidad community. Working with the local fisherman to ensure that the project does not disrupt their business and livelihood. The Trinidad Rancheria purchased the pier in 2000 with the intent to...
read more