We are a local, 100% Native American owned and DBE certified organization comprised of a strategic team of diversely experienced professionals.
When you choose TVCE, you can be confident that you are working with a team that is vested in and committed to providing the highest quality of service possible to our clients today while honoring the generations of tomorrow.
At Trinity Valley Consulting Engineers, we specialize in providing longterm services to our clients.
Our emphasis is on developing trusting relationships and consistently providing the highest quality of services. As engineering professionals, we believe in the vitality of developing strategic and dynamic approaches for each individual project that best serves the overall vision of both the project and the community. We see every project as an opportunity to establish partnerships that will continue to grow along with our community.
Community is at the center of everything we do at Trinity Valley Consulting Engineers. Our focus on our community's ambitions and goals is reflected in our commitment to providing unwavering service in meeting and supporting those pursuits. We recognize the interconnectedness of all of our actions; development that considers the wellbeing of future generations is key to honoring this belief. Our promise is to help nurture and grow our community into a vibrant marvel that we can all cherish and be proud to pass on to our children.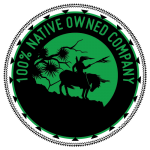 TVCE is a 100% Native American owned business. We are registered as a small business enterprise (SBE), monitory business enterprise (MBE), and a disadvantageous business enterprise (DBE) by the state do California.  We are also registered as a minority business by the California public utilities commission.
Community
At TVCE we recognize that every project is a benefit to the community in which it resides.with this in mind we strive to have the greatest benefits for our clients and the surrounding community. Examples of this are specifying materials locally available, equipment that can be locally maintained, and coordinating with local utility companies and other entities. 
In our own community TVCE participates in numerous community activities such as supporting local organizations, nonprofit organizations, technical support for pre-planning of projects, and employment of interns to encourage youth in developing professional careers.
Some of the services we provide are:
Contract Management
Design Engineering
Permitting
Construction Inspection
Surveying
Material Testing
Quality Assurance
Topographic Survey
Civil Design
Construction Staking